Knox Elementary School
Home of the
Tigers

B.E.L.I.E.V.E.
"Where hope begins and dreams come true"
Welcome to our Website

Hello to NURTURING NOVEMBER
Celebrate American Education Week with Us!!!
Dear Parents,
Tuesday, November 18, 2014, is "Parents Day." Knox Elementary School is inviting parents into classrooms for a hands-on experience of what the day is like for your child. The initiative is part of the National Education Association's (NEA's) 93rd annual American Education Week celebration taking place November 17—21 and is designed to spotlight the importance of parental involvement in a child's education.
Knox Elementary School's Parents Day will include a wide range of activities to participate in, including door prizes and a drawing for a Zaxby's gift card.
The activities will take place throughout the day and will also reinforce AEW's tagline, "Great Public Schools: A Basic Right and Our Responsibility." It represents NEA's vision of calling upon all Americans to do their part in making public schools great for every child so that they can grow and achieve in the 21st century.
We encourage you to come out for this celebration to help us spread the word about the importance parental involvement plays in the lives of today's students. For more information on American Education Week and Parents Day, please visit www.nea.org/aew or contact Knox Elementary School at 334-874-1650.
Thank you in advance for your consideration.
Sincerely,
Knox's American Education Week Committee
Enjoy the City Fundraiser
Money for the coupon booklets are past due. Please send the $20.00 or return the booklet 11-13-14.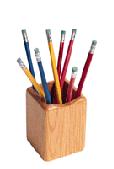 Please Read, Write, and Do Math!!!



School Closed on Wednesday, 11/26/14- Friday, 11/28/14
Thanksgiving Holidays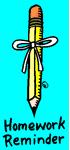 Please read daily with parents!!!