Knox Elementary School
Home of the
Tigers

B.E.L.I.E.V.E.
"Where hope begins and dreams come true"
Welcome to our Website

Hello to OUTSTANDING OCTOBER
1.Anti-Bullying Month
October is National Bullying Month


2.Breast Cancer Awareness Month
3.Drug Free Month
4.Red Ribbon Week 10/27-10/31
WE ARE HAPPY TO HAVE YOU HERE WITH US FOR THE 2014-2015 SCHOOL YEAR!!!!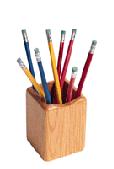 Please Read, Write, and Do Math!!!


Fall Carnival November 6, 2014
Dear Parents:
Our Fall Carnival is scheduled for Thursday, November 6, 2014 from 3:00 p.m. to 5:00 p.m. Tickets for the carnival will go on sale Wednesday, October 29, 2014. The tickets will cost $.50 each or 10 for $5.00. Tickets will be sold in the classroom daily. Teachers will collect the money daily and record the total amount of tickets for each student. Tickets will not be given out to students until the day of the carnival. We are very excited about our Fall Carnival, and we are asking you to help make this event a BIG SUCCESS! We are asking each class to bring in the following items:
Kindergarten: Candy
First Grade: 2 twelve packs of can soda or bottled water
Second Grade: Cake or Cupcakes
Third Grade: 2 twelve packs of can soda or bottled water
Fourth Grade: Cake or Cupcakes
Fifth Grade: Large jar of pickles
Please send candy and drinks now!
Some of the fun games planned are Fishing Pond, Lucky Duck, Cake Walk, Ring Toss, Basketball Shoot, Face Painting, Dance ( K-2) and( 3-5), BINGO, Bean Bag Toss and many more. If you would like to help set-up, assist a teacher with his/her classroom, or supervise a game please sign the form below. The faculty will be assisting the students playing games; therefore, we are asking the parents of our smaller students to come out and take them around to the different activities. Your cooperation is greatly appreciated. Please send all donated item by Monday November 3, 2014 (Cakes Wednesday, November 5, 2014). Thank you in advance for your support!
Fundraising Committee

Tuesday, October 28, 2014
The lower grades will attend the Pumpkin Patch!!!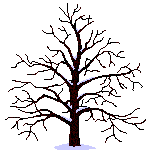 Students may wear an acceptable costume on Halloween Day for $2.00 as a funraiser. If you have an questions on what is acceptable, please ask your child's teacher!!!!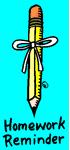 Please read daily with parents!!!
Thursday, October 16, 2014
National Boss' Day
HAPPY BOSS' DAY TO OUR BEAUTIFUL PRINCIPAL
MRS. TAMMY MAJOR
Thank You Boss by Paul Berchtold, October, 2010
Thank you boss, for the hard work you've done, It isn't always easy, it's not always fun, You've got many a duty, many a chore, Lots of headaches there, behind your office door.
Thank you for your courage in taking the lead, And looking out for our every need, Thanks for giving us the chance to grow, With you in charge, it's forward we go.
Thank you for your wisdom, and your guidance, And when we goof, thank you for your patience, Thank you for showing us how to improve, Get with the show and stay in the groove.
Thanks for helping us keep at our work, Thanks that you don't let us go berserk, You're the leader directing our team, Even on the days we're a bit extreme.
When you feel like pulling out your hair, We want to chip in and do our share, Follow your orders whatever you ask, We want to help you in every task.
When our job is over, the day is done, May God bless each and every one. Especially you, we remember in prayer, Thank you for your kindness and your care.
Thank you boss, we wish you the very best, May every work of yours be richly blest, May the sun upon you, always sweetly beam, May you reach your goals, fulfill your every dream.